Valentines Day Outfit Guide Made Easy
---
Don't know what to wear for Valentines date night? Don't worry, we've got you covered! We have picked some of our favorite clothing peices (and jewels of course) to help you level up your Valentines Day look ❤️
Go all out for date night this year and wear a red mini dress. Not only is it fun and flirty, but its also elegant and sultry for a nice dinner out. This floral print mini dress from Princess Polly is PERFECT! The silky material gives it that elegant vibe while still keeping it a little edgy with the wired bust. And since it's still still cold outside, pair the dress with a leather jacket and tights for some extra warmth. This leather jacket from Zara gives the outfit and extra level of edge that mixes perfectly with the silk dress. Top off the outfit with a classic fair of heeled booties. You can never go wrong with a pair of black boots and heel on these boots take your date night outfit to the next level!
---
Take your date night outfit a step furher and add some jewelry! Start off the look with a classic diamond necklace. Our Alessia Gold Pave Necklace is one of our favs simply because of the mixed chains look. Not only do you have the elegance of the CZ stones on one half, but the other half of the necklace is a classic paperclip chain necklace that gives your look the edge it needs. This necklace pairs perfectly with just about any outfit!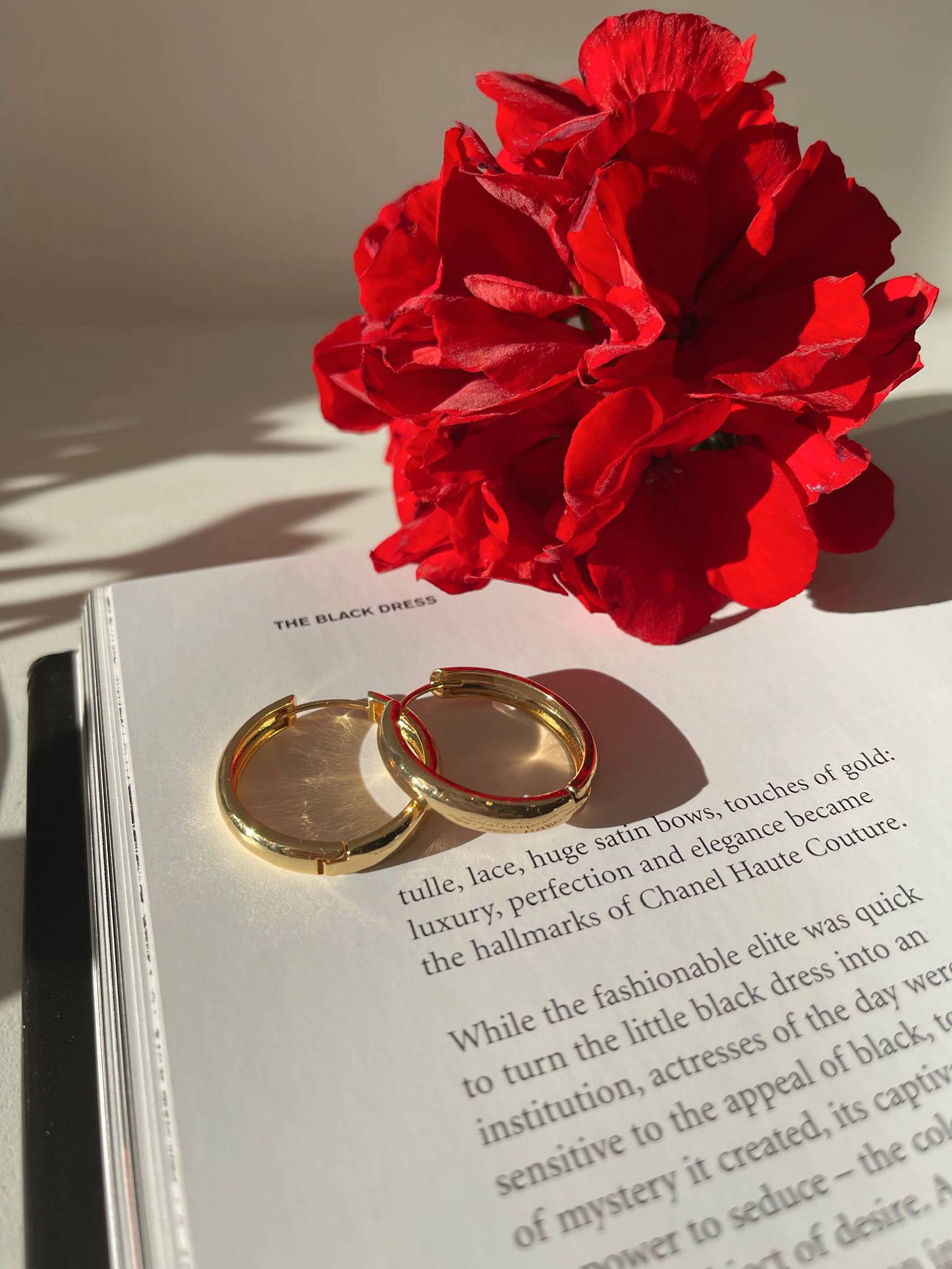 To layer up your necklaces, we recommend pairing the Alessia Necklace with our Hallelujah CZ Cross Pendant Necklace. This CZ cross charm will give your outfit an extra touch of sparkle that every girl loves! This necklace layer is seriously a match made in heaven 😍
Finish off the outfit with a classic pair of gold hoops! Our Wren Bold Hoop Earrings are a classic pair of gold hoops that every girl needs in her collection, date night or not. These hoops will look effortless and seamlessly pair with your date night look. Trust us when we say these are a MUST HAVE!
---