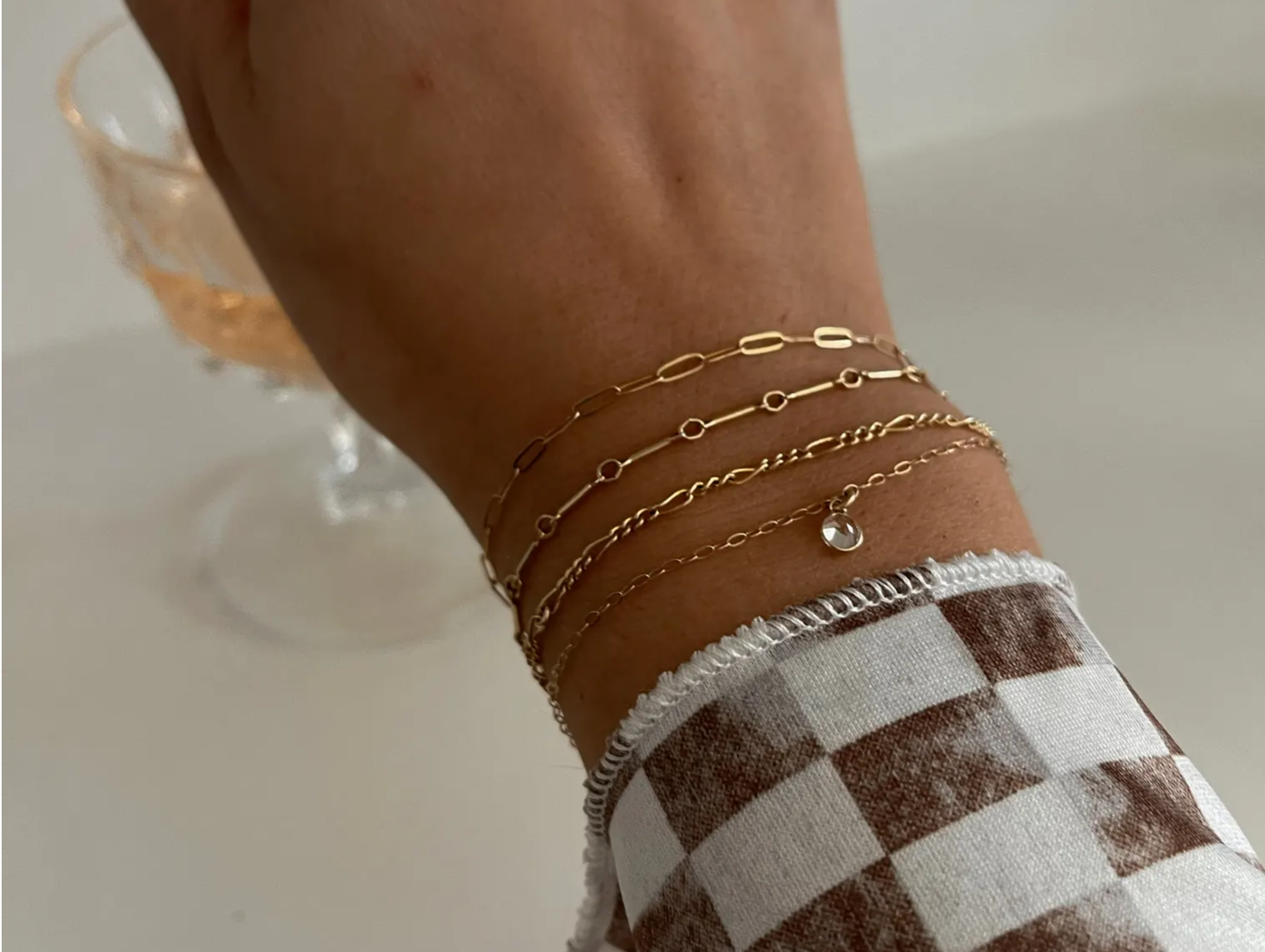 "Linked For Life" Permanent Jewelry
It's been about two months since we first launched our "Linked For Life" Permanent Jewelry experience and you guys have been LOVING them! We have recieved an overwhelming amount of love and support from you babes and it truly means the world to us! Since then, we have been working hard to level up our chain game! We now have SO many more chain options in both gold AND silver so you are bound to find a chain you love 🤎 And did we mention we've added new charms to our collection as well? Trust us, you NEED to come in and get linked for life ✨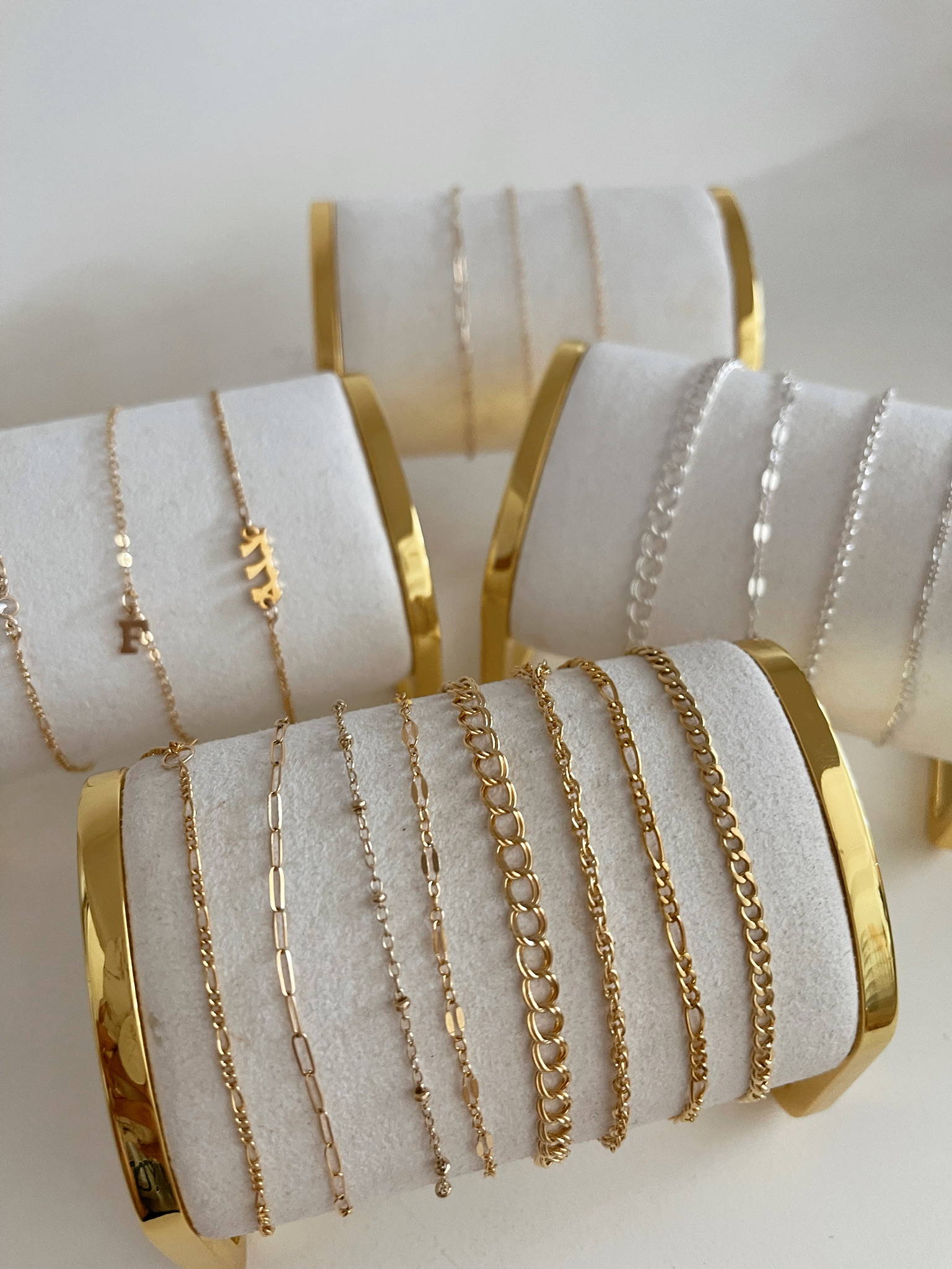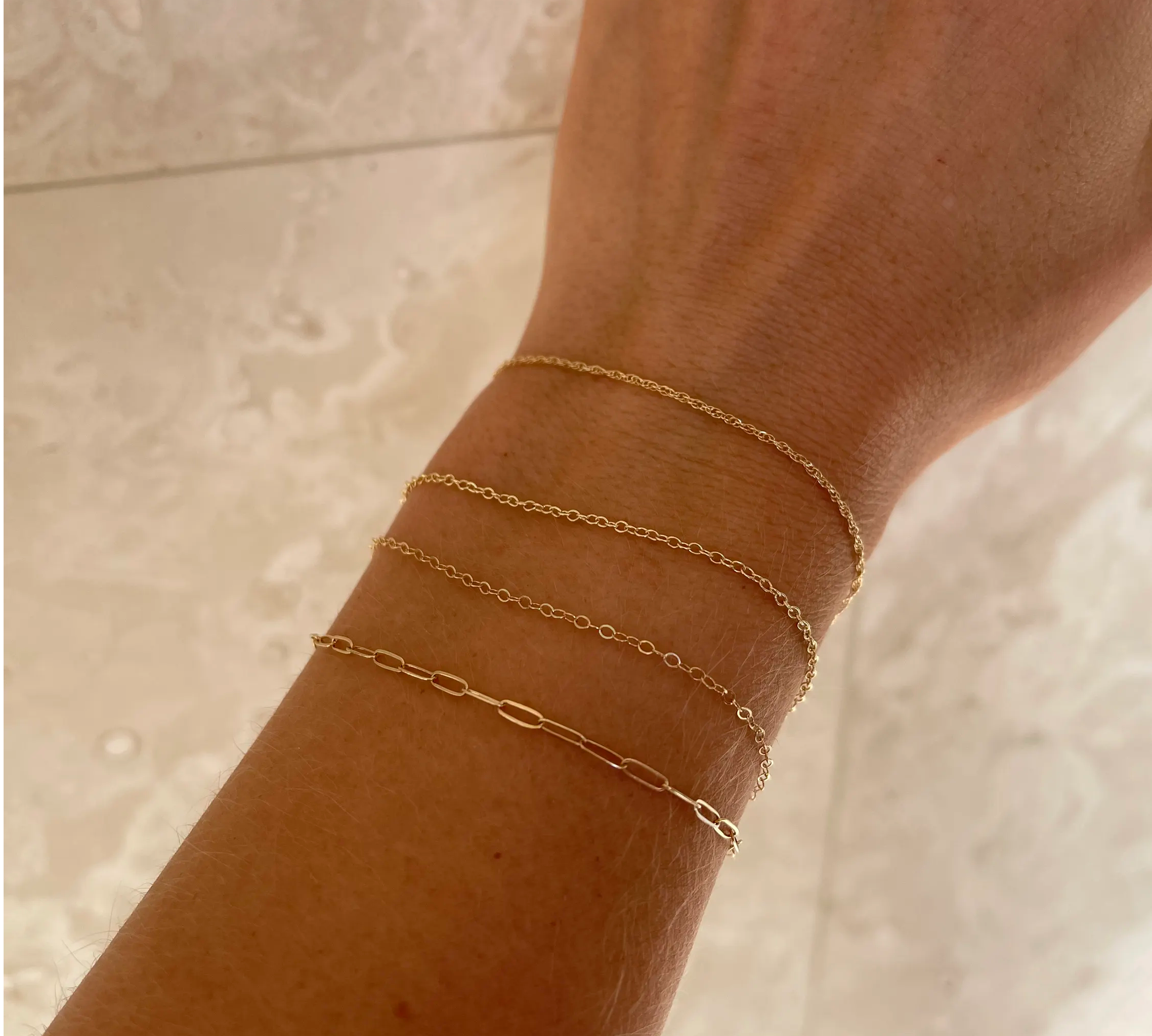 Kicking things off with our solid gold bracelets, we have added two new chains ✨ Introducing the paperclip chain and baby adrian rope chain. These are two dainty chains that look absolutely stunning layered with other bracelets or worn on their own! We also have two variations of our basic chain that are equally as cute!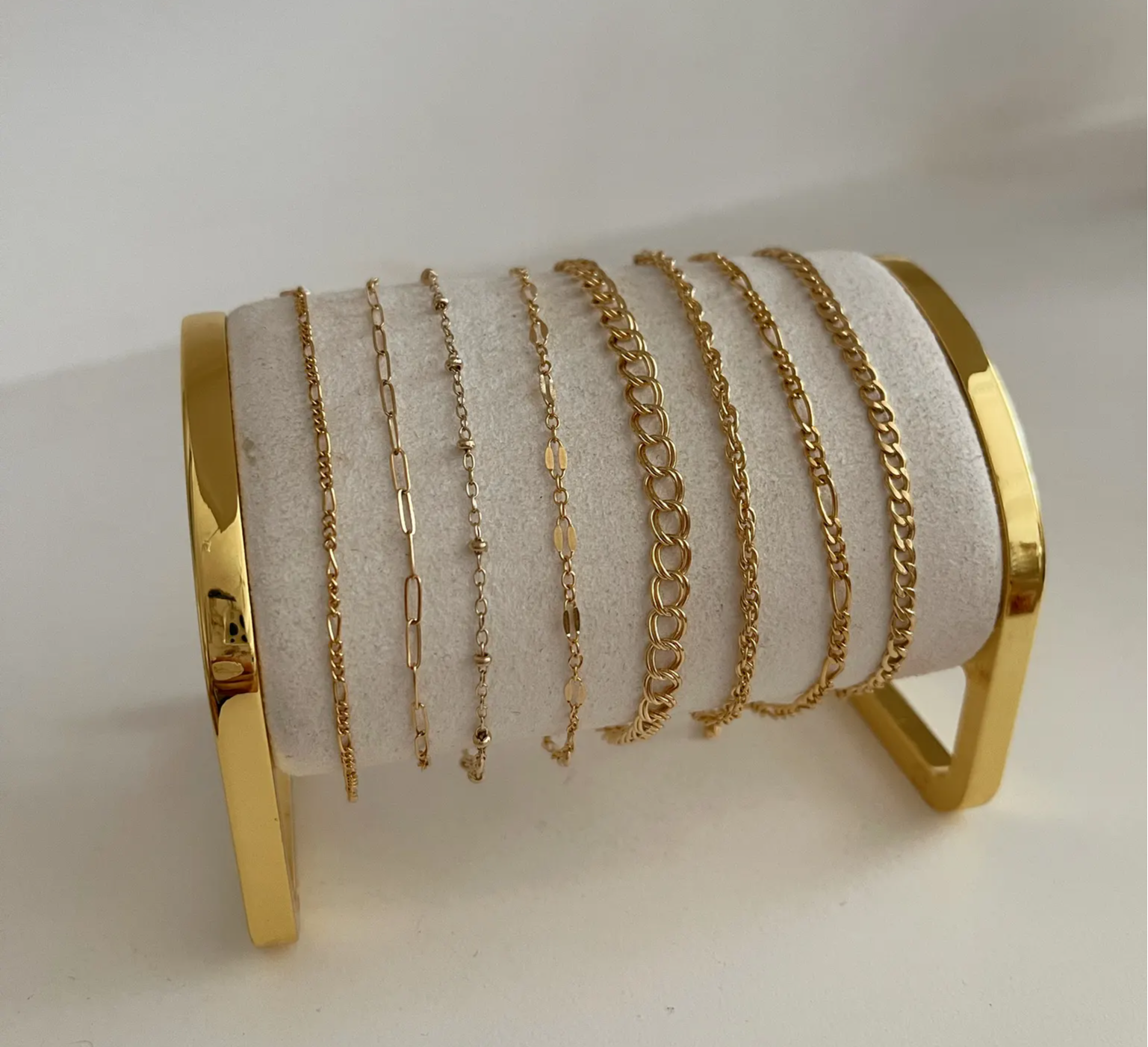 If you're looking for some more bold chains, the Gold Filled bracelets are going to be for you! We have added multiple thinner and thicker chains, perfect for you and your significant other! While these chains are not solid gold, you can rest assured knowing that these chains won't tarnish! Gold Filled jewelry is chemically bonded to the base metal so you don't have to worry about the jewelry tarnishing or turning. You can wear your jewels all summer long in the pool and they will still look just as sparkly as the day you first got them ✨
Sterling Silver Bracelets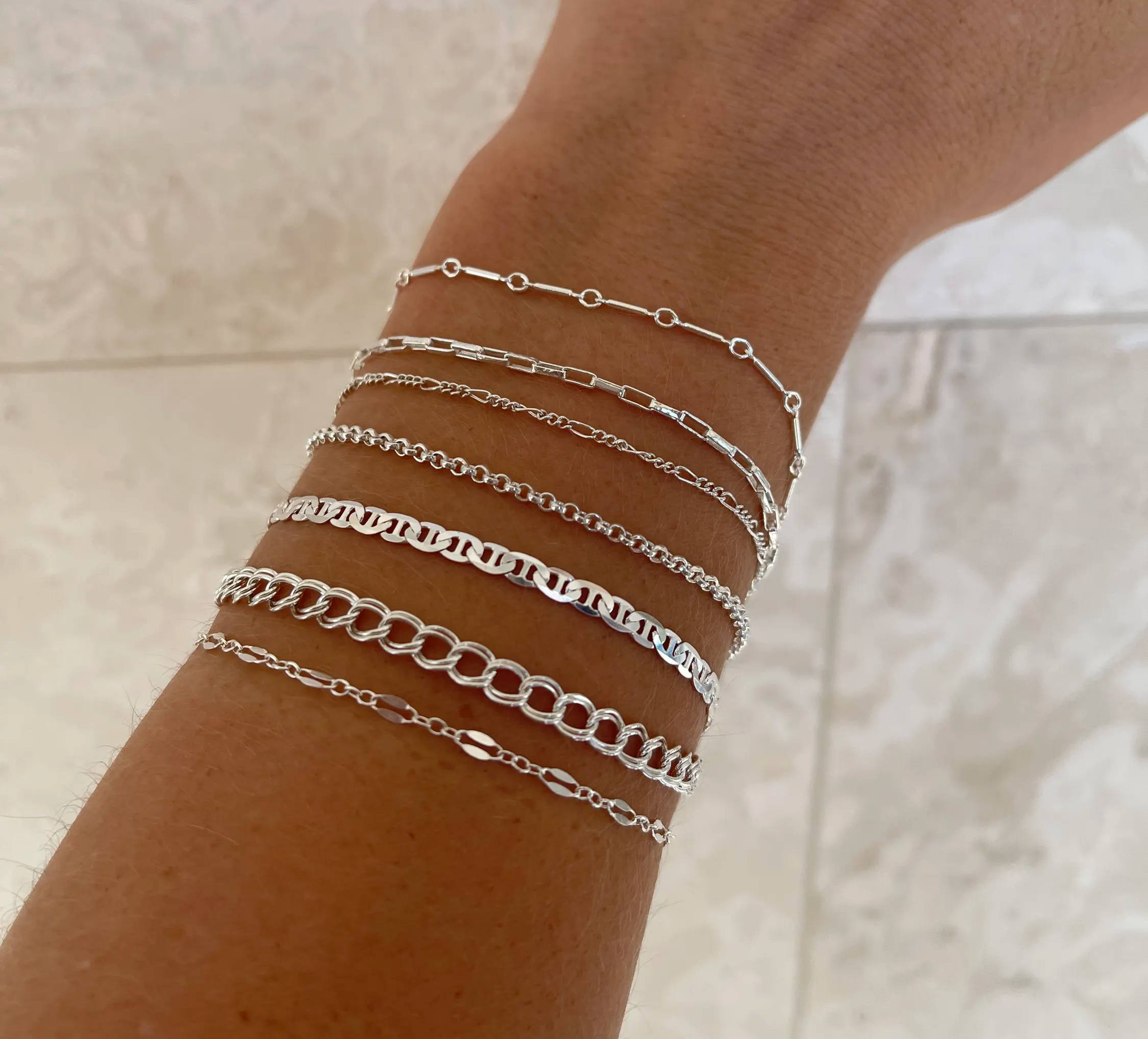 And if gold isn't your thing, we have added SO many sterling silver chains for all of our silver jewelry girls 😉 Many of these chains are similar to our gold filled chains but we also have a few unique silver chains as well! And if you want to be extra bold, mix and match your metals and wear gold and silver bracelets for the ultimate bracelet stack!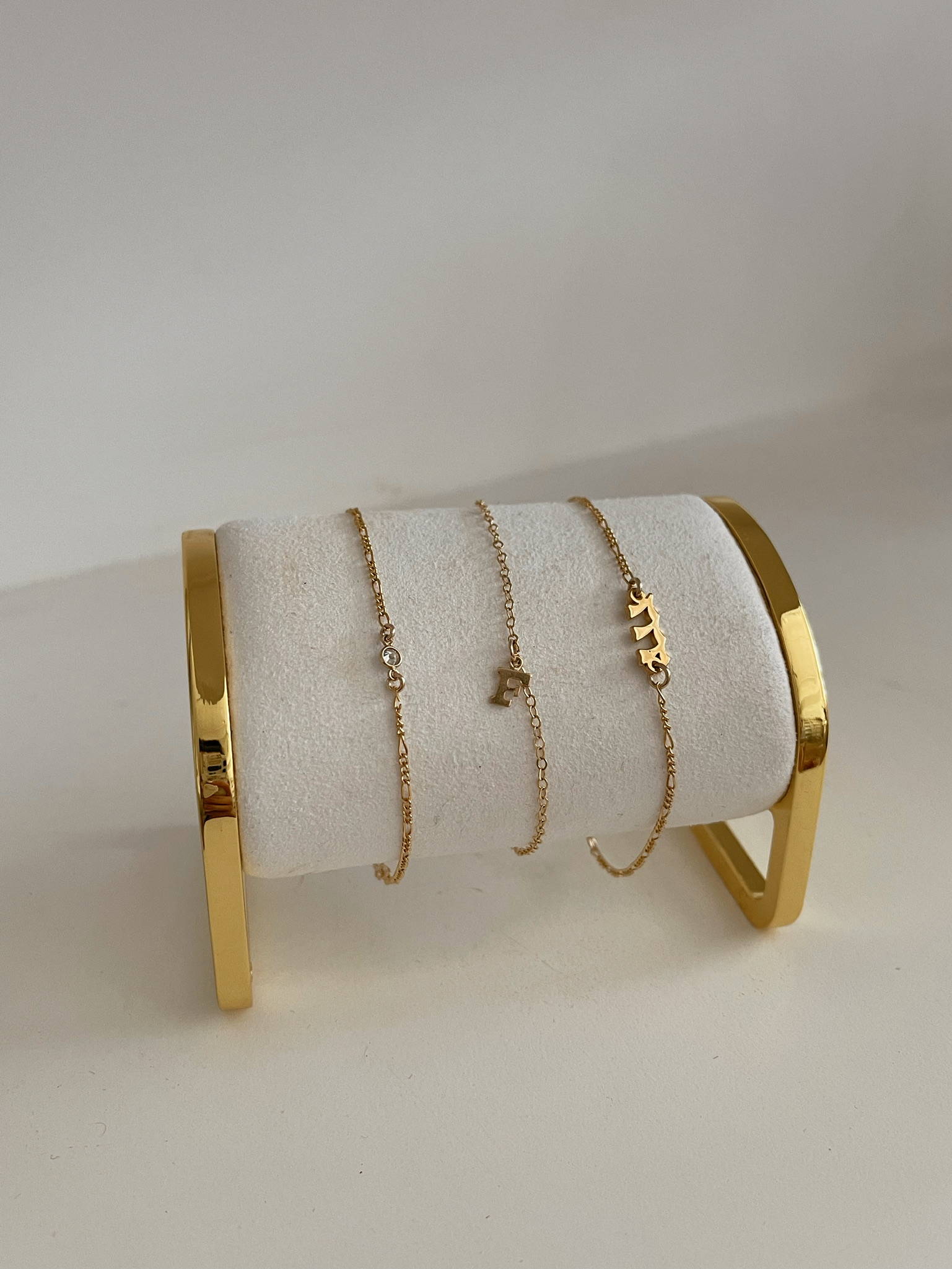 Spice up your bracelts with some fun charms! We have everything from birthstone charms to initial charms. Our newest addition in our charm collection is our baby angel number charms! These are seriously so cute and look amazing on anyone 😍 Our charms can be added to any necklace, bracelet, anklet, or even a ring!
Book your appointments online and come get "Linked For Life" with us! Appointments are booking out fast so RUN don't walk! We hope to see you babes in store very soon 🤎
Spring Layers We are Loving