Spring Layers we are LOVING
With the weather warming up, it's the perfect time to switch up your wardrobe! Play with new, bright colors, fun shoes, and new accessories! We have been LOVING playing with different layers. Here are just a few that we are OBSESSED with 😉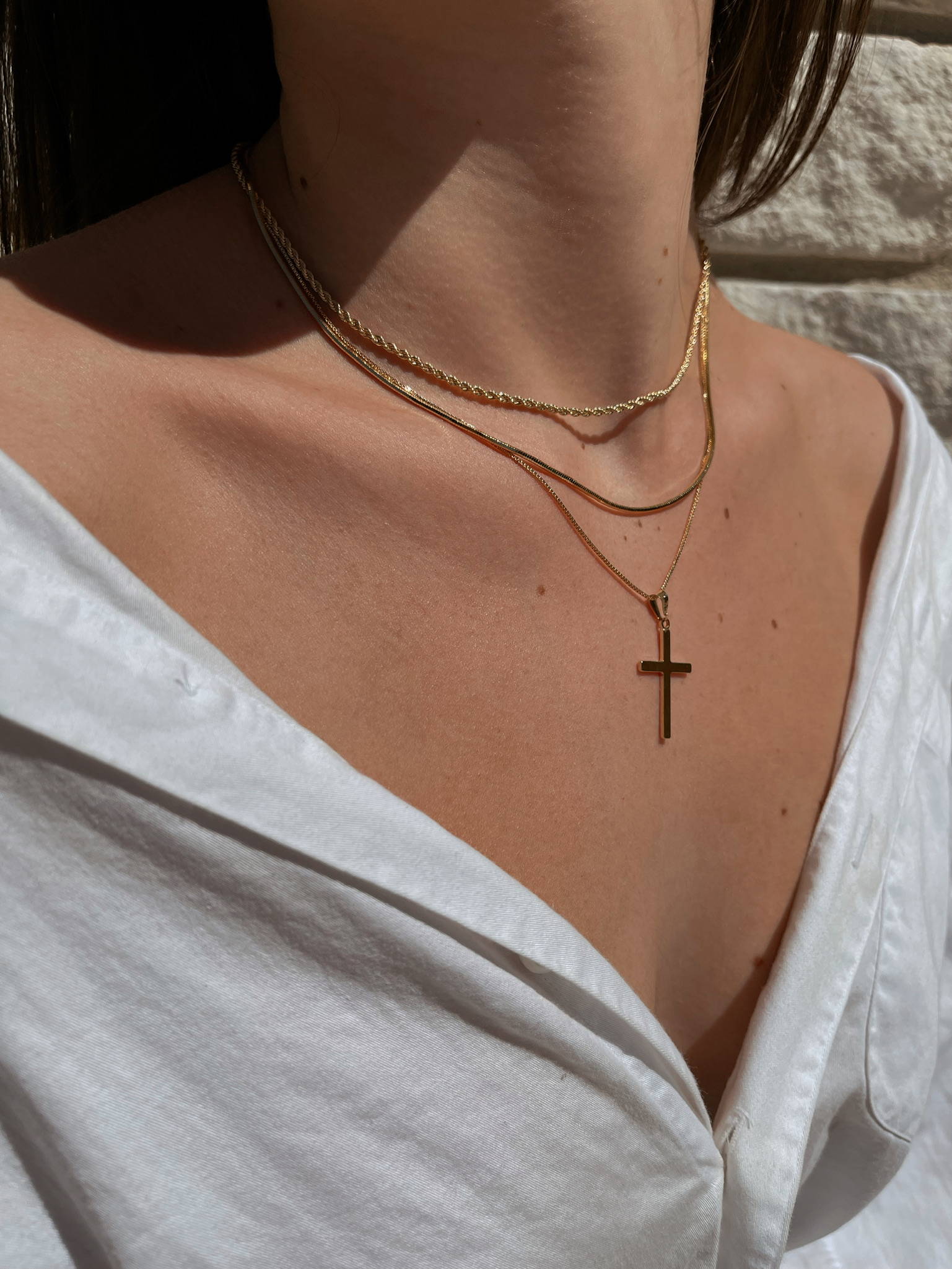 Starting off Layer 1 with our One & Only Necklace! This is a fairy new piece to our collection that we are obsessed with! It is a simple and basic cross that everyone needs in their collections. To add onto the look, we added our classic Adrian Necklace and Zoey Necklace. Both of these necklaces are TBJ esentials! Trust us, if you don't already have these necklaces, do you're self a favor and add them to cart right now!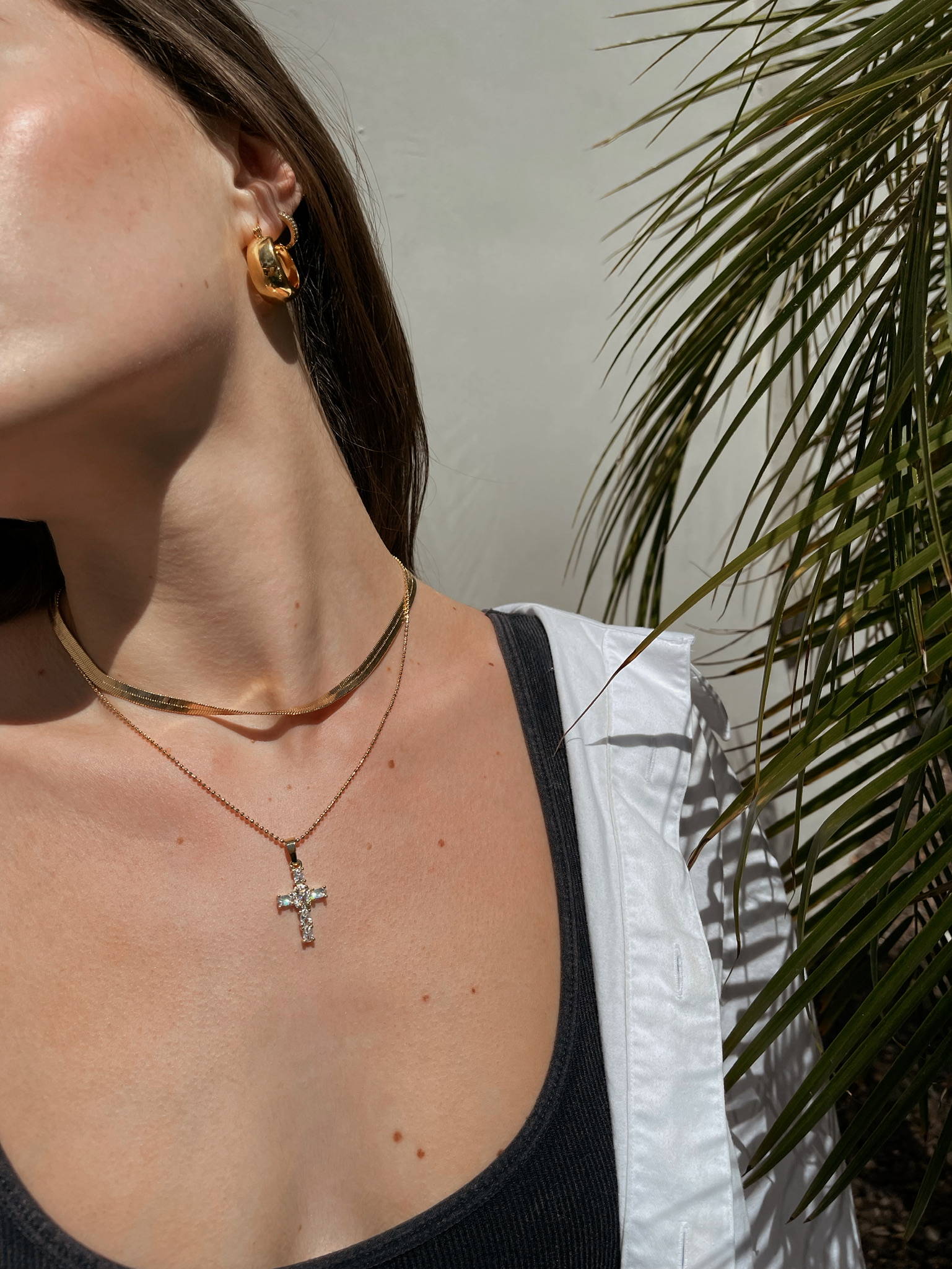 Making a statement with Layer 2! We kept things simple for this look and only layered with 2 necklaces. Starting off the layer with our Forever Necklace. This is another classic piece in our collection that pairs perfectly with just about anying! The thick herringbone chain easily elevates the look and gives it that vintage vibe that is SO popular right now! To finish off the layer we added our Hallelujah Necklace. This charm adds just the right amount of shine to your look ✨ And can we talk about how this necklace sparkles in the sun?! Absolute perfection 😍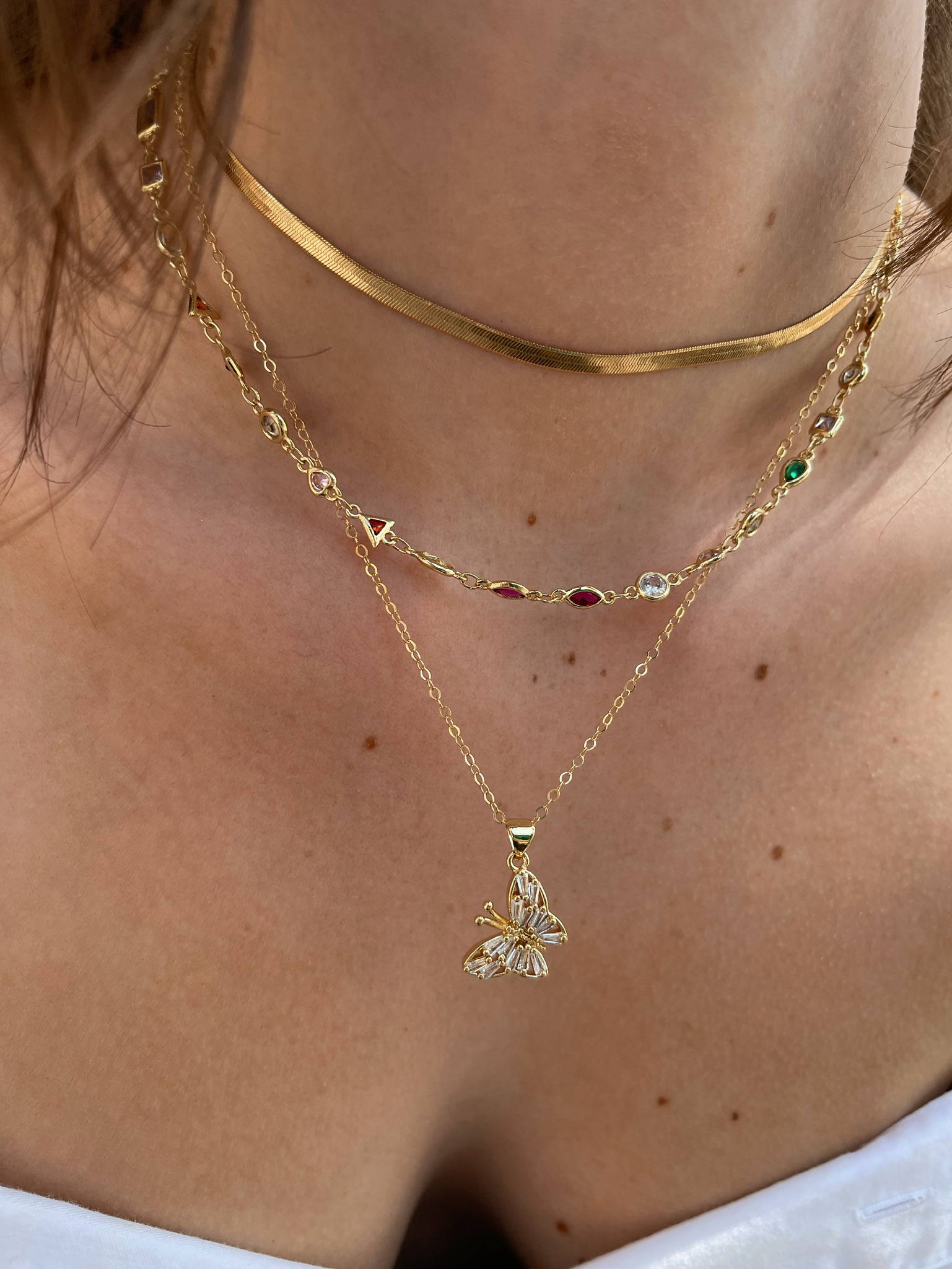 Ending off with our favorite layer of the three looks! This stack plays with sparkle AND color so it's PERFECT for the Spring and Summer months! Starting off the look with our Forever Necklave again because we simply are obsessed! And can you blame us? This is the perfect layering necklace to start off any look. To add in some color, we added our Goldenhour Gemstone Necklace. This necklace is the definition of Summer ☀️ It is the perfect necklace to pair with any outfit to add a little something extra 😉 Finishing off the look with our Fly With Me Necklace! This is another fairly new pieces in our collection and we are LIVING for it! Let's take a moment to appreciate the CZ butterfly charm...STUNNING!!
Stay up to date with the latest promotions
and new releases!