Pearls are IN this seaon, so if you don't have any in your collection do yourself a favor and buy our Cove Necklace. This is the perfect layering necklace for any Spring look! The freshwater pearls are weaved within a gold paperclip chain to give the necklace a slight edgy look. The second necklace in this layer is our Harley Necklace. This is a staple necklace in our collection that layers perfectly with just about anything! This textured chain easily takes any look to the neck level! To finish off the layer, we added on our Country Girls Cowboy Boot Necklace! Can someone say perfection?! Wear this layer to your next country concert or bachelorette party and be the talk of the town!
Layer #2 is a classic! Starting off the look with our Forever Necklace. This is a go-to statement necklace for us! The herringbone chain creates a classic and vintage vibe that is timeless! The next necklace in the layer is our Harper Necklace. This is the perfect everyday piece to layer with other necklaces in your collection! Definitely a layering staple if you ask us! The final necklace in the layer is our Truly Blessed Initial Necklace. This is a new necklace in our collection but has quickly become a TBJ staple! Personalize your layer with this dainty initial necklace! Buy one for you and your bestie so you guys can be matching!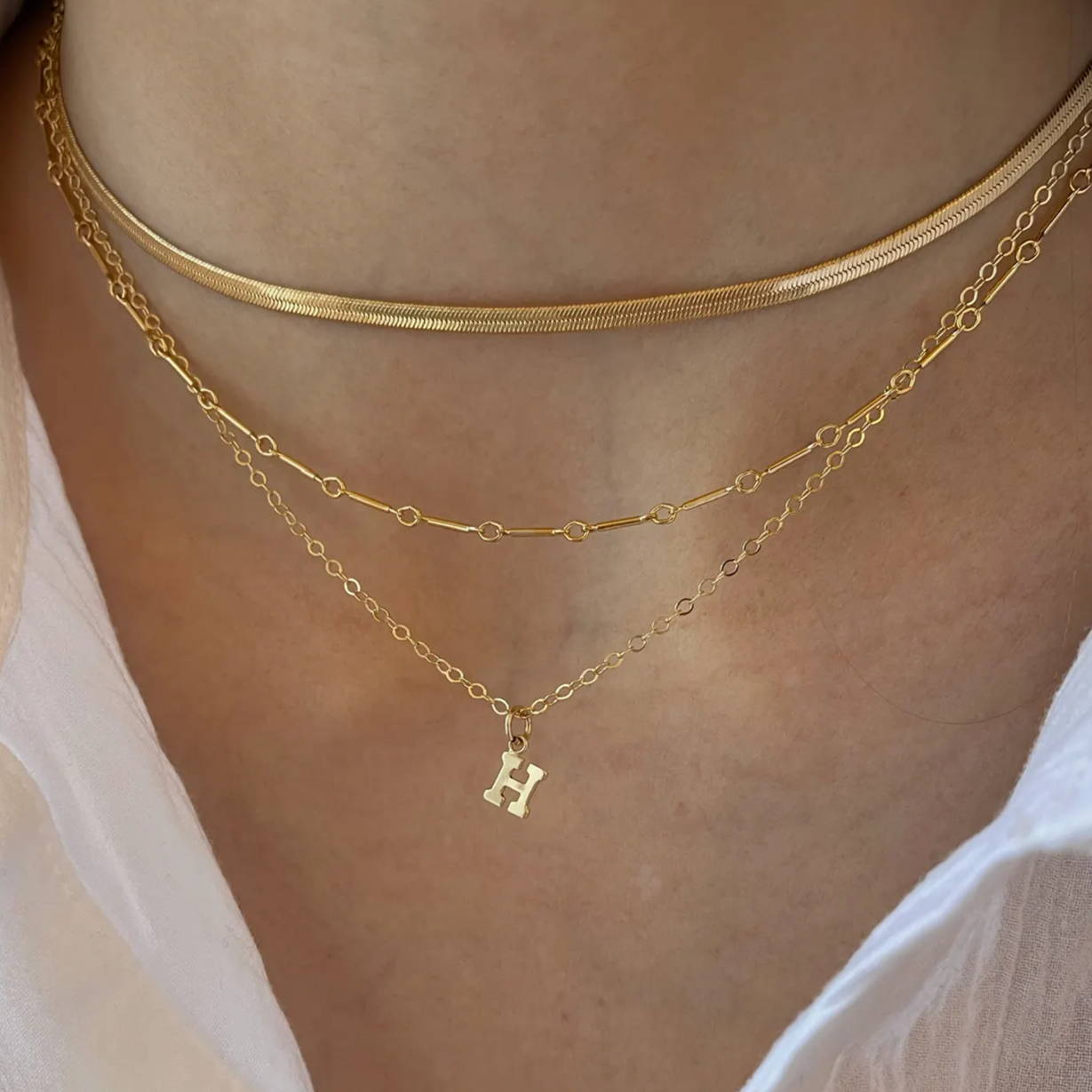 Why stop with just necklaces? Now that jackets are not a necessity, you can finally show off those bracelets! Our Adrian Bracelet is a classic bracelet that is an absolute MUST HAVE! This rope chain bracelet is the perfect mix between dainty and bold! We paired her with our Paris Bracelets, another one of our all time FAVORITES!! Add a little sparkle to your look with this bracelet! When these bracelets hit the sun, it's game over 😍 They will stand out on any Spring outfit and take it to the next level!
Finishing off our last layer with some color because it wouldn't be Spring without something fun! Our Golden Hour Gemstone Bracelet is a Spring staple! It's a fun minimalist bracelet that adds a slight pop of color to your look! We paired it with our Starlight Paperclip Bracelet for some added texture. Trust us, this layer doesn't disappoint 😉 Pack this layer for your next beach vacay!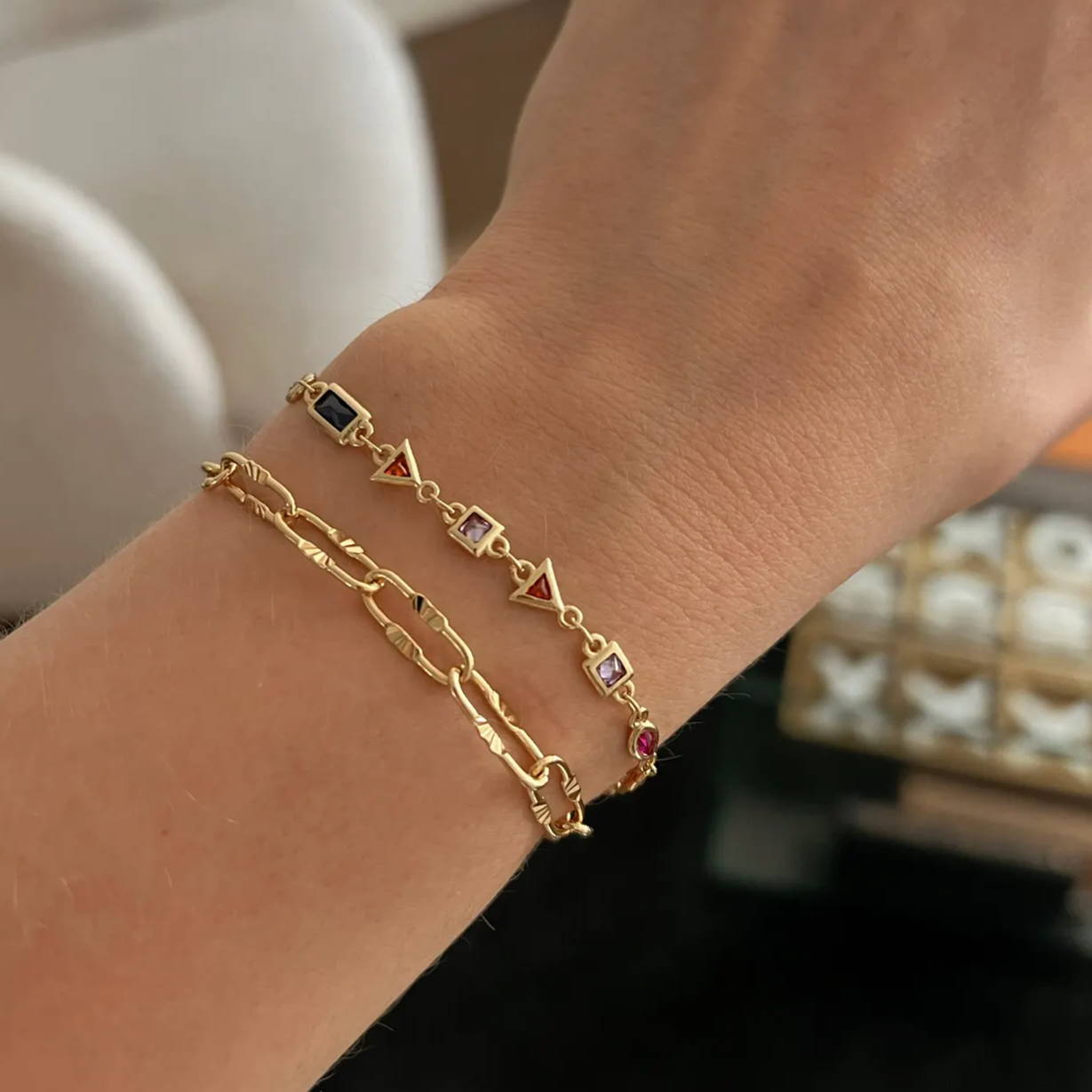 Spring 2022 Fashion Trends