---
Head into summer with classic layering chains to pair wih any oufit! Wear these chains everyday to mix and match with other necklaces in your collection. Trust us, if you don;t have at least one of these chains, do yourself a favor and ADD TO CART!
Kicking things off with our Harley Necklace! This is a fun and edgy necklave that makes a statement! The texture of the chain helps to spice up your look and take it to the next level. Talk about eye catching!
Our Don't Mess Necklace is a newer piece in our collection and we just can't get enough of her! This is a classic curb chain that layers perfectly with just aboutn anything! Definitely a must have if you ask us 😉
The Adrian Necklace has, and always will be, a TBJ staple, This is a stunning rope chain that looks stunning with literally anything! The way this chain sparkles is like no other 😍
Keeping things simple with our Zoey Necklace. This is a classic snake chain that is both sleek and chic! This is the perfect necklace for minimalistic layering!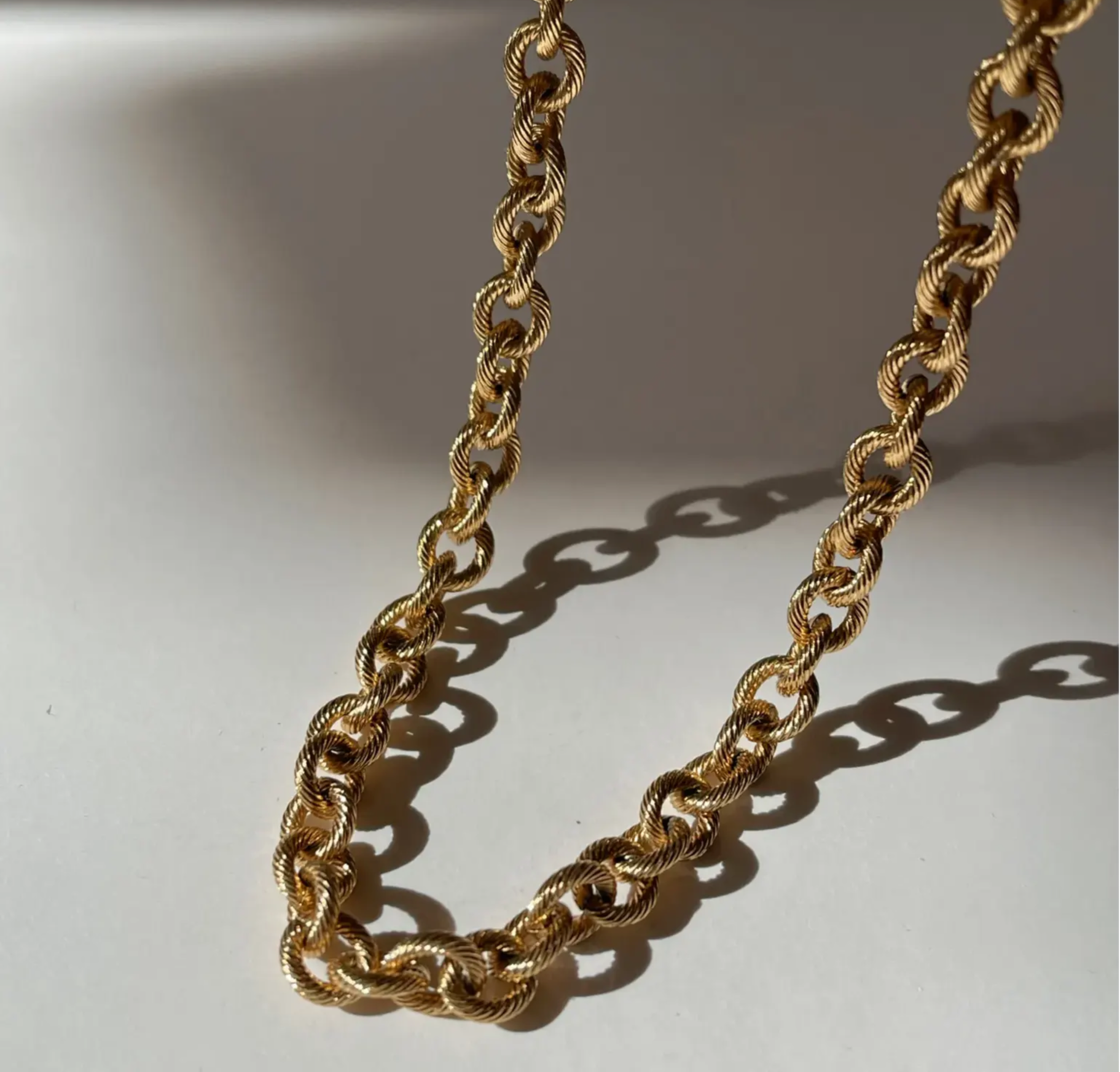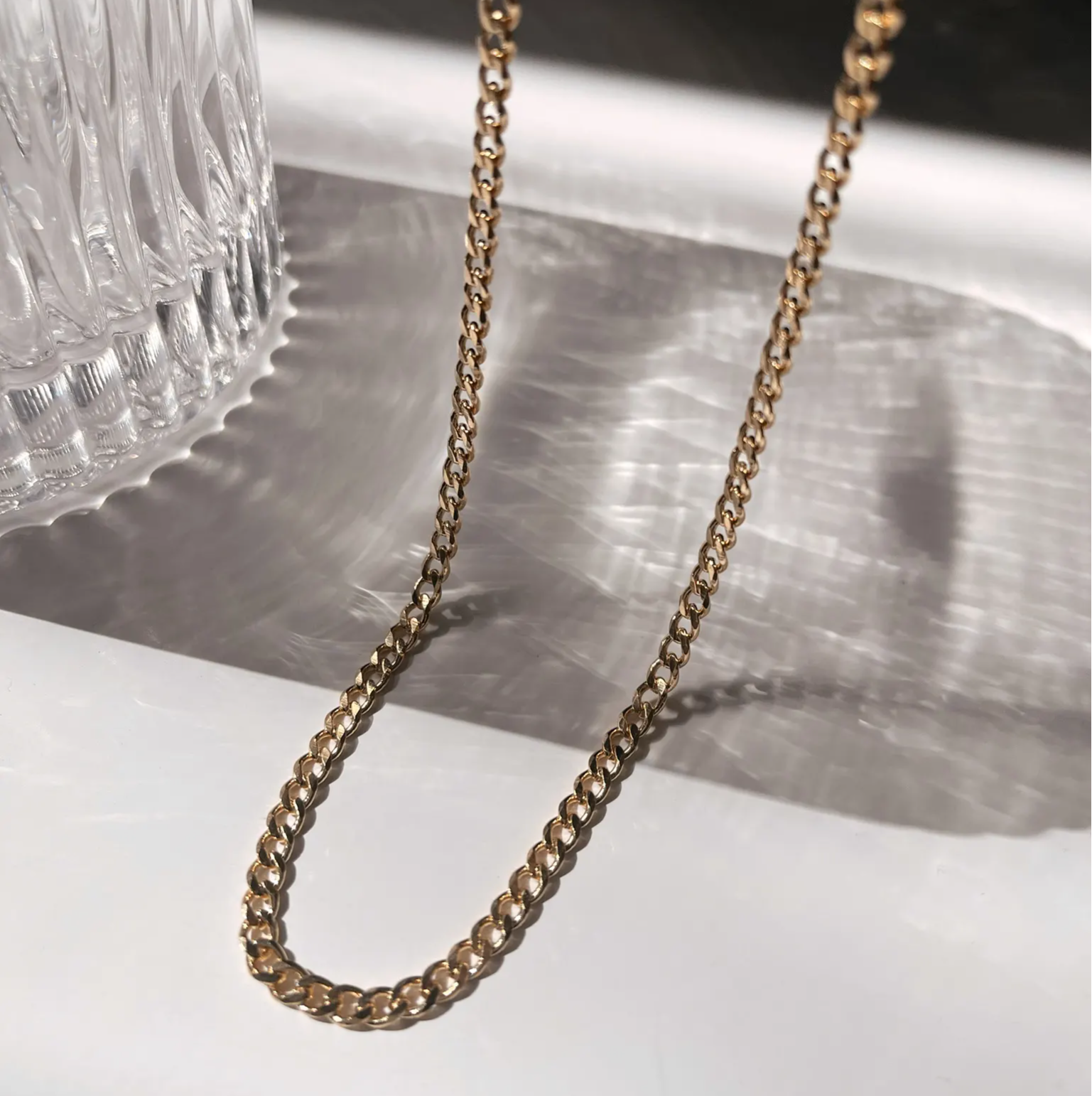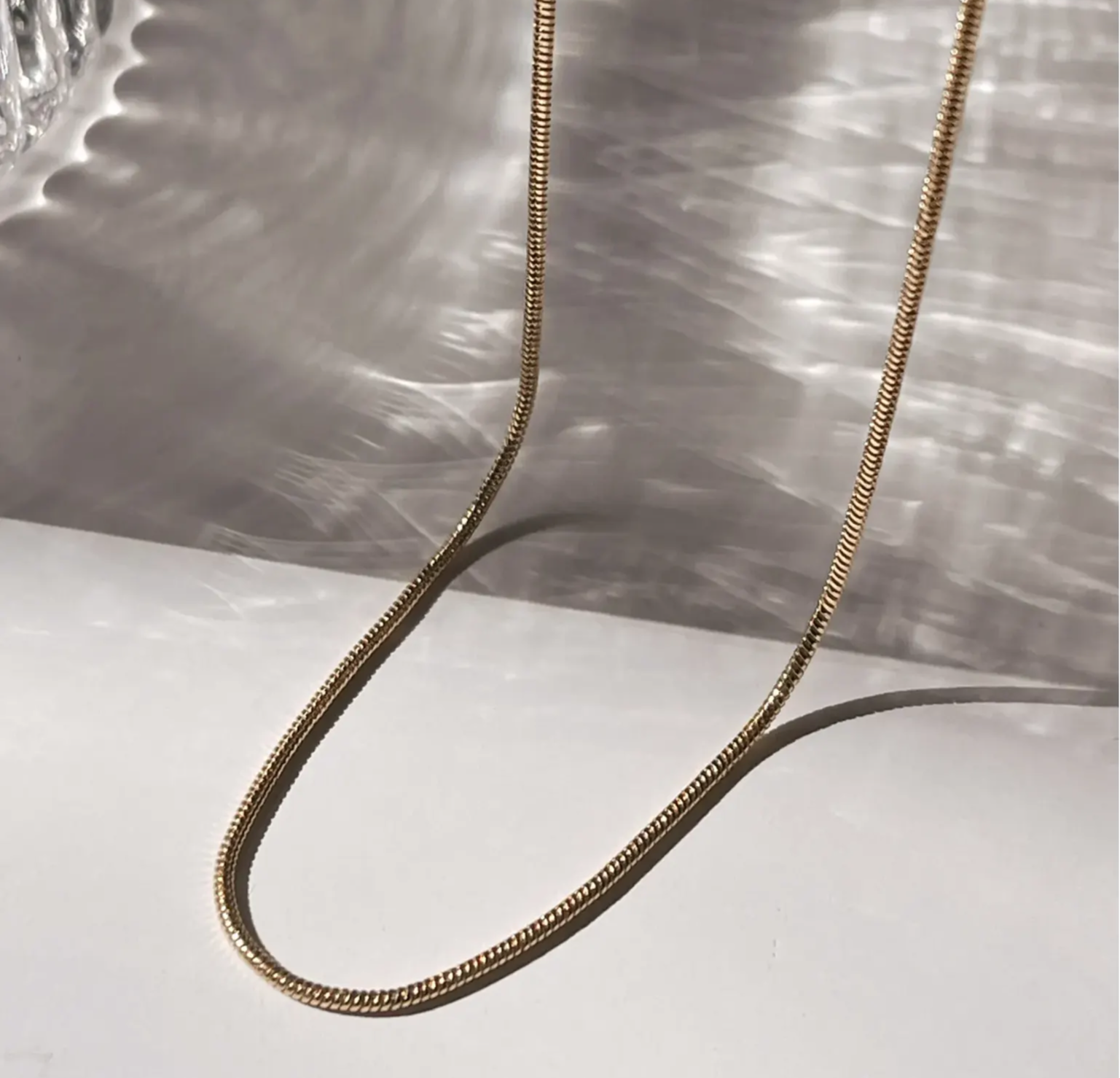 ---
Look #1 is a classic look layering our Zoey Necklace and Adrian Necklace! Why stick to only one layerng chain when you can have two! Both of these necklaces layer perfectly together. And to finish off the look, we added our Protector Necklace. This is the perfect pendant necklace to layer and stack with other chains!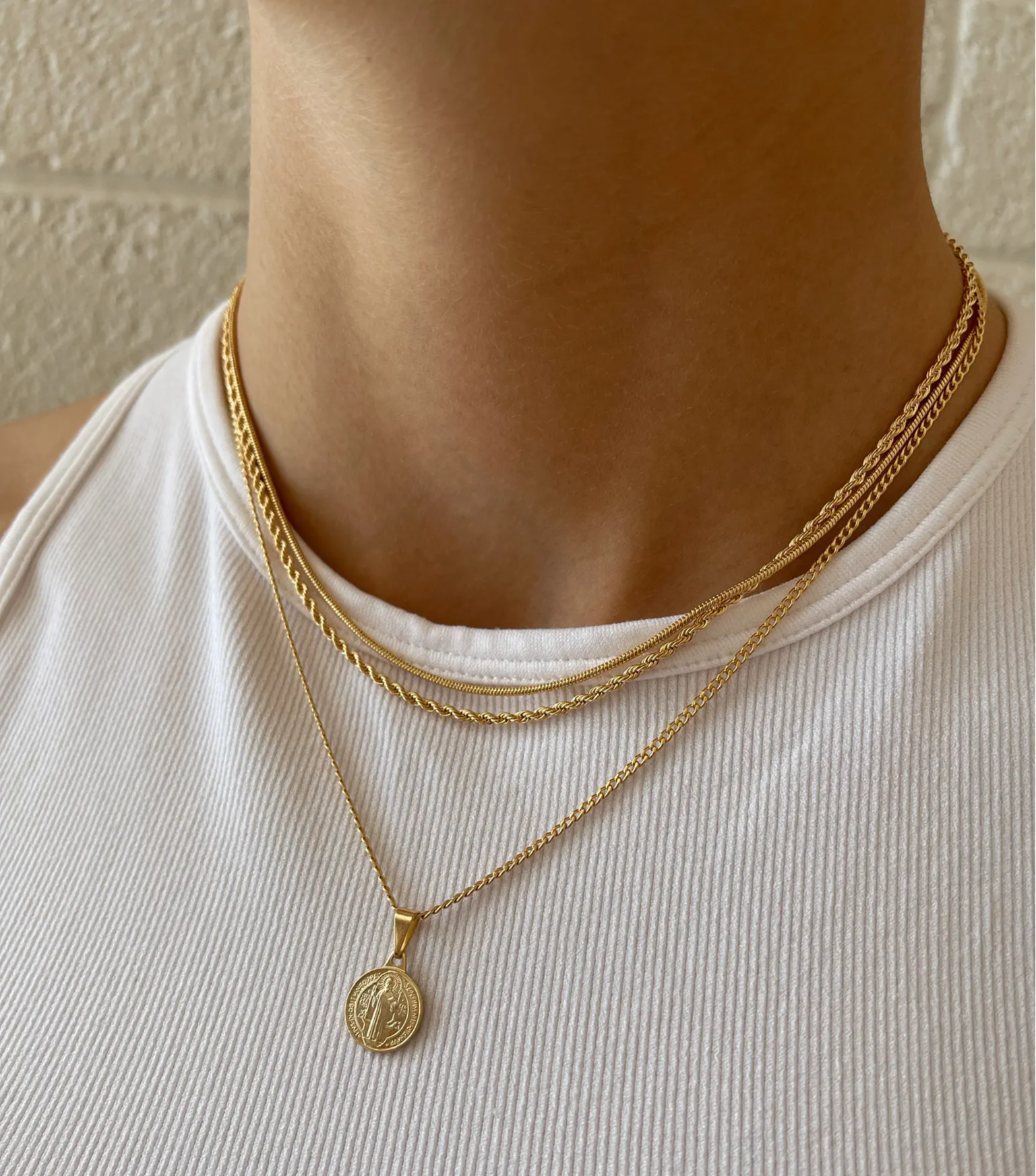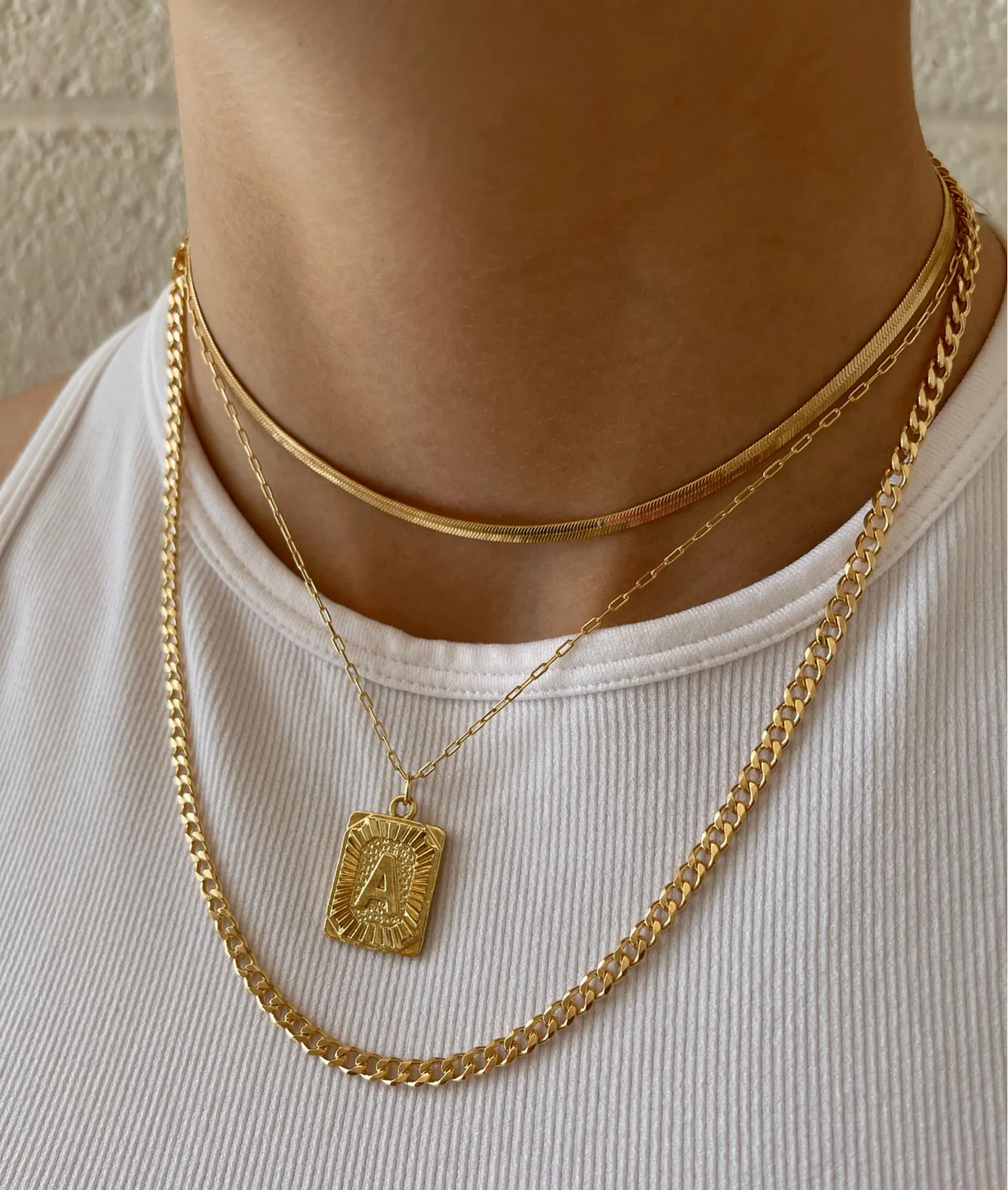 Making a statement with Look #2! We started off this look with our Forever Herringbone Necklace, a TBJ classic. To customize the look, we added on our Yours Truly Initial Necklace. This is a fun, bold twist on your basic initial necklace and we are obsessed! To finish off the look we added our Don't Mess Necklace for added touch of boldness. This layer is truly perfection!
Saving the best for last with Look #3! This layer starts off with our Harley Necklace and we paired it with our Country Girls Necklace! These chains paired together give off the cutest country vibe, perfect for summer! To finish off the look we added our LA Vibe Necklace! This is a newer chain in our collection that we are loving! It is a mariner style chain that adds a little bit of edge to the look.