In cased you missed it, we just released our new Golden Hour Collection this past week! We are seriously OBSESSED with all the pieces in this collection 😍 To help you guys style your new pieces, we have put together 4 different layered looks featuring pieces from our newest drop! Wear these pieces on their own or elevate your look with a layered stack of jewels, you can't go wrong either way 😉
Look #1 features our Sivan Checkered Necklace! This necklace is seriously PERFECTION! Trust us when we say that you NEED this one! It is definitely one of our favorites from the new collection 😍 We styled the Sivan with our staple Adrian Rope Chain Necklace and Zoey Snake Chain Necklace! If you don't already have these necklaces in your collection, go ahead and add them to your cart now! Both chains are staple necklaces that layer perfectly with ANY pendant necklace!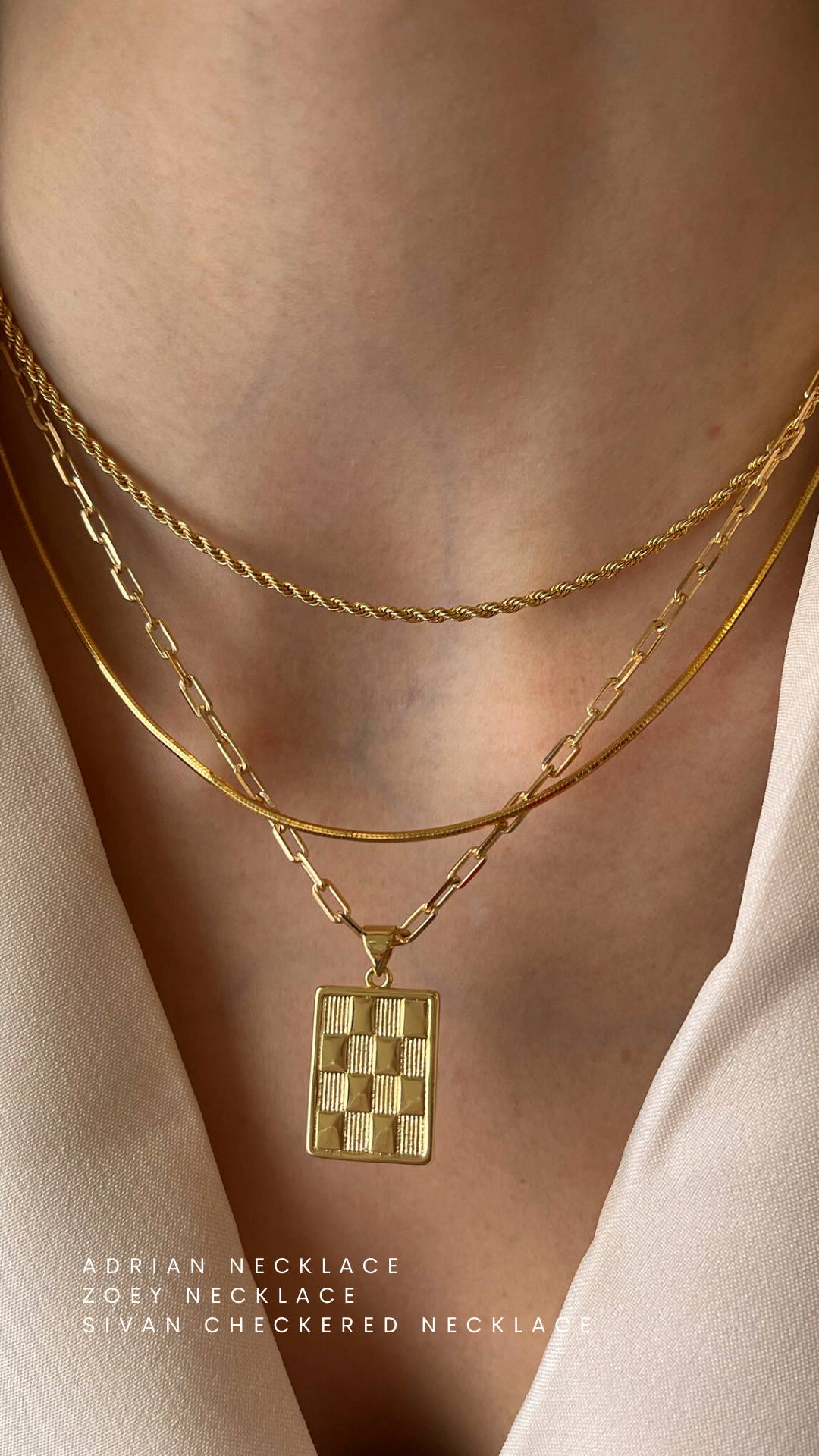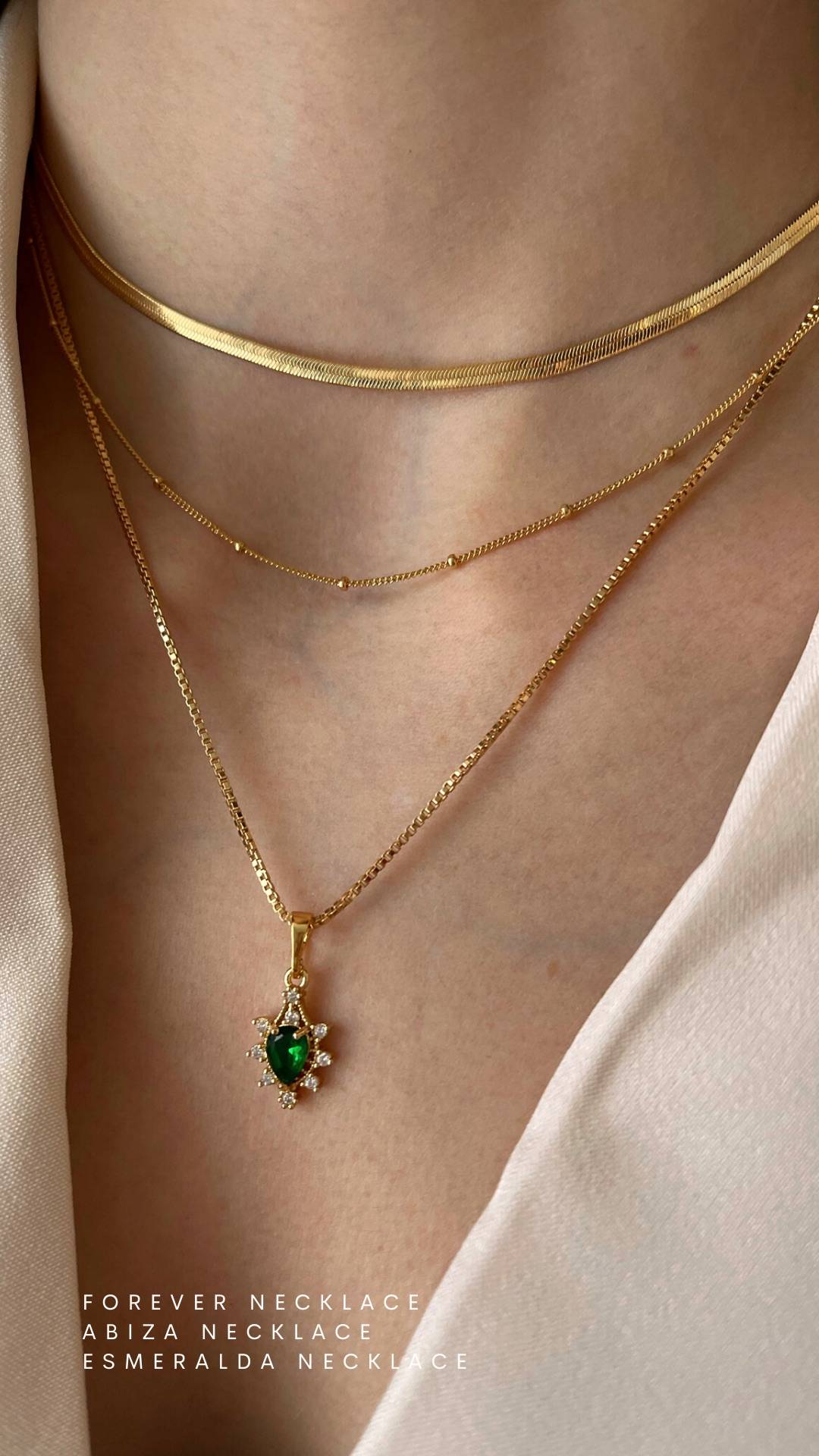 Look #2 is giving us all the elegant vibes! This layer features our new Esmeralda Emerald Pendant Necklace. This is the perfect necklace to layer with! The emerald stone surrounded by tiny CZ stones is STUNNING 😍 You will definitely feel like royalty wearing this necklace! We paired her with our Forever Herringbone Necklace and Abiza Dainty Gold Necklace. It doesn't get more perfect than this layer!
Taking look #3 to the next level with TWO pieces from our new collection! This is a very fun and youthful layer! The first necklace from the stack is our Be Happy Smiley Charm Necklace. You can't help but smile when you see this necklace! This is the perfect necklace heading into Spring 🌷☀️ And it pairs perfectly with our Golden Hour Gemstone Necklace! The different colored stones in this necklace adds to the playful vibe that this necklace gives off. This is the perfect everday, minimalistic layering necklace! Trust us when we say you NEED this layer!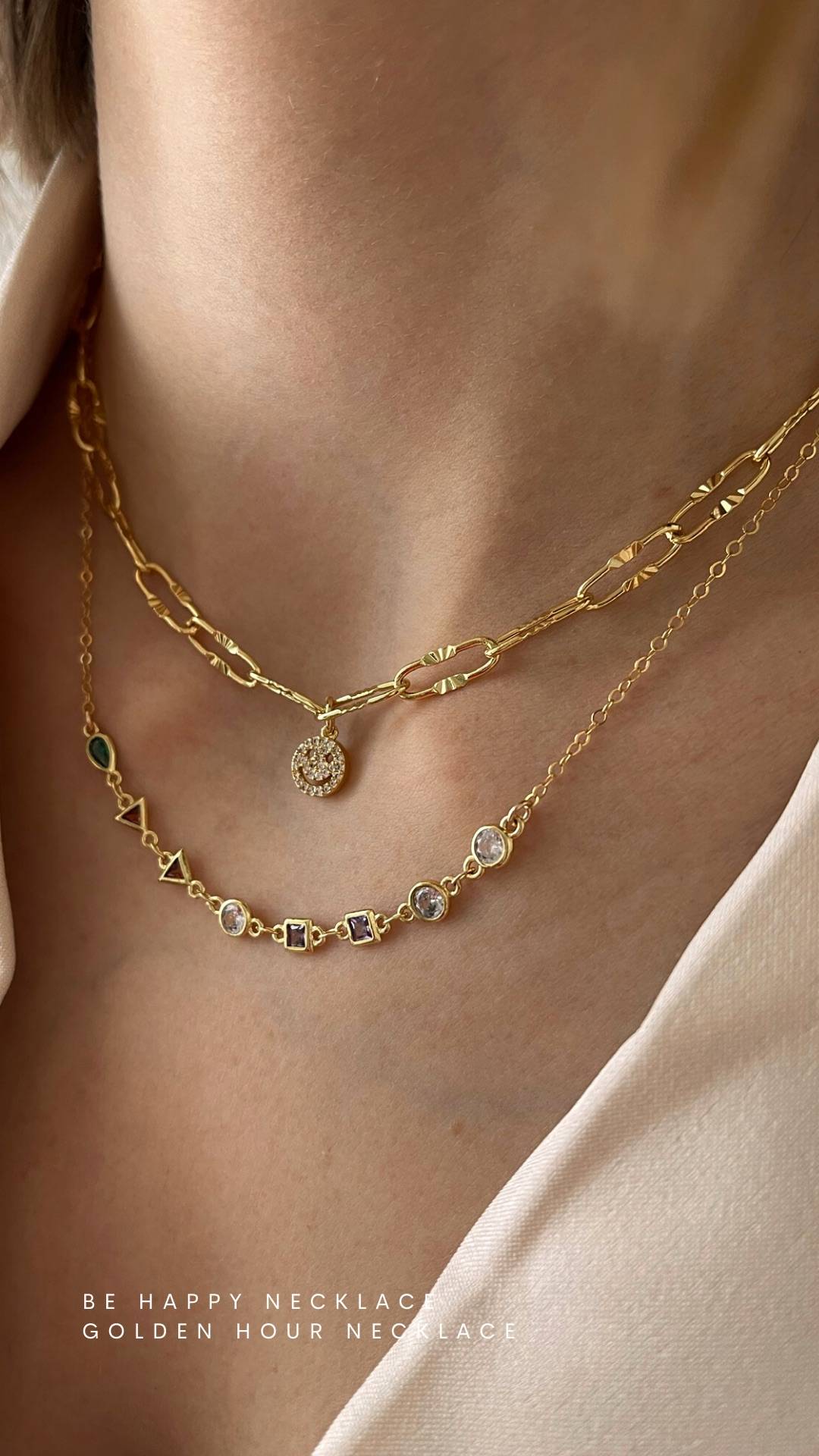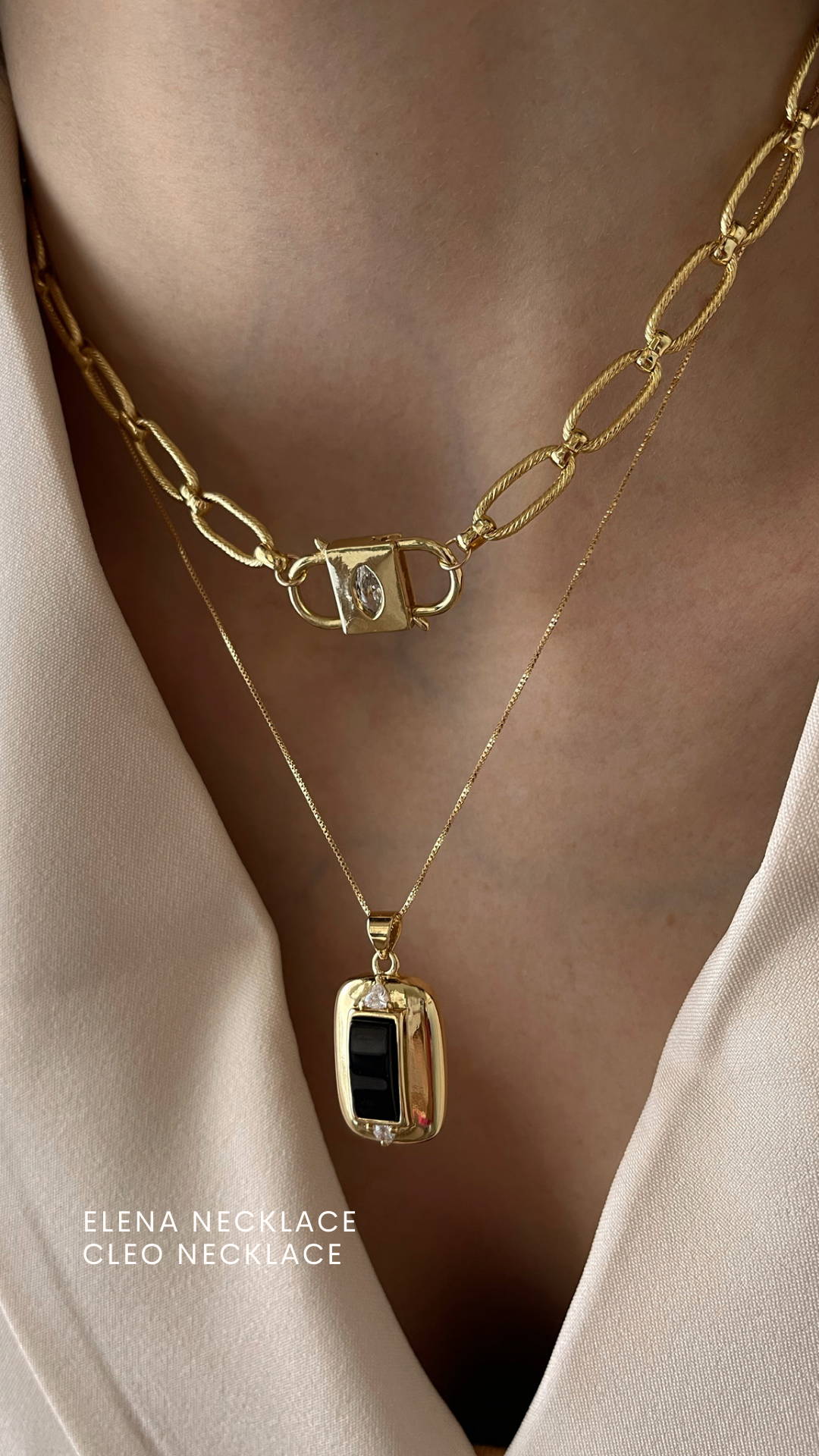 Making a statement with look #4! This layer features two more pieces from the new collection. The first necklace from the layer is our Elena Evil Eye Necklace. This necklace is chic and edgy at the same time! Make a statement and wear this necklace on its own or take your look to the next level and pair it with our Cleo Onyx Pendant Necklace! This necklace simply cannot be ignored. The black onyx pendant gives the look a vintage vibe that we are OBSESSED with! Not only is this layer to die for but both necklaces are stunning on their own and can be paired with so many other TBJ chains. They are a must add to cart for sure 😉
We can't wait to see you babes in this new collection! Make sure to tag us in your jewels so we can repost your layers 😍 We hope you guys love the Golden Hour Collection as much as we do!
XOXO,
Team TBJ
Valentines Day Gift Guide
The Ultimate Guft Guide for Her