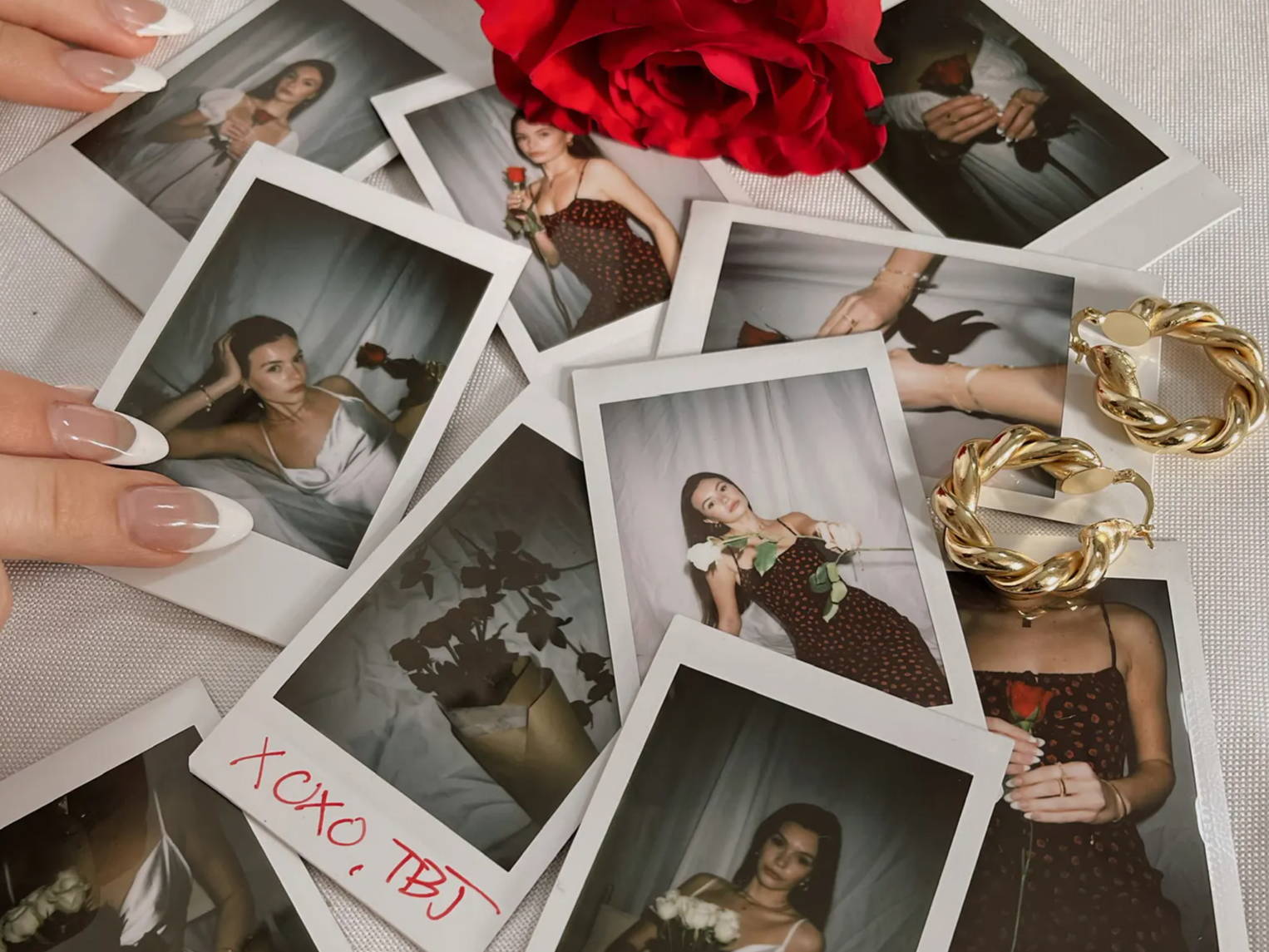 Valentine's Day Gift Guide for Her
Help your man out and send him this gift guide! Then you are sure to get something you LOVE ❤️
It wouldn't be Valentines day without a little bling and our 5th Ave Necklace is the PERFECT necklace to give you just that ✨ Wear this necklace everyday to add a bit of glam to your look!
Elevate your look with our Rox Ring! This ring is simply gorgeous and is sure to make a statement with ANY outfit. And to this ring even more perfect, it's adjustable so your man doesn't have to worry about getting your right size! Simply pinch or expand the Rox to fit any finger ✨💍
What girl wouldn't want to reciece a new perfume for Valentines Day?! The Ariana Grande Cloud Perfume is amazing! If you are a perfume lover like us, this one definitely a must have to add to your collection!
It's always nice to recieve a a new handbag! This purse from JW Pei is so cute and VERY on trend right now! This cream color pairs perfectly with any outfit, but if you want to make a statement, this bag comes in SO many other fun colors that you're sure to love!
Concert tickets are another amazing gift idea for this Valentines Day! Skip the tangible gifts and make memories with your significant other that you will cherish forever! Now is the perfect time to see that artist you have been dying to see 😉
Chocolate is a girls best friend, right?! A Valentines Day gift simply would not be complete without a box of chocolates 🍫 After a nice dinner out, cozy up on the couch for a movie and some chocolates!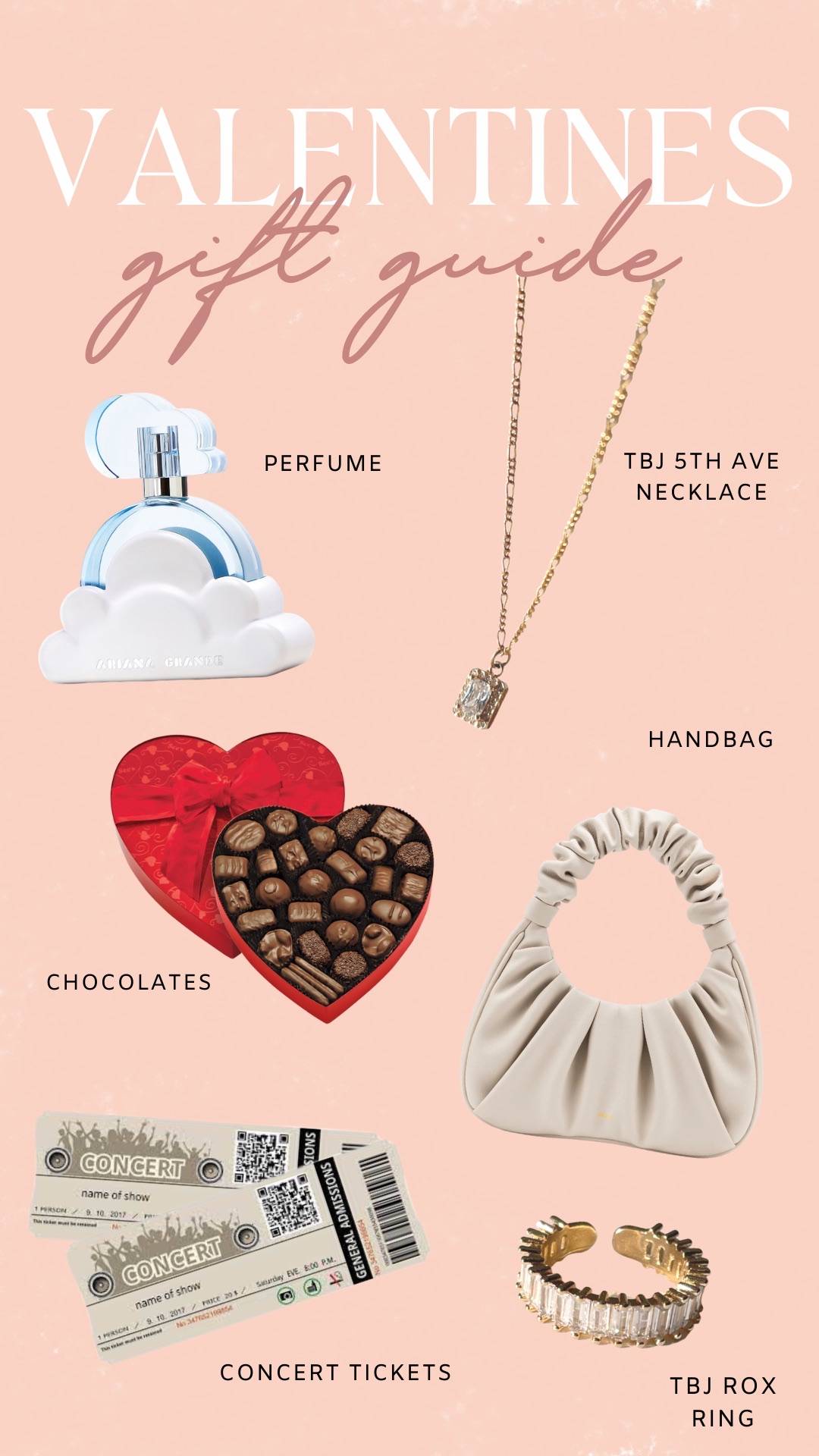 Spending Galentines Day with your girls this year? This is the perfect gift guide to show them you care 💕 Whether you are going out for a fancy girls night or having a chill night at home, these are the perfect gifts to give your besties!
Get you and your BFF matching angel number necklaces! Our Spiritual Feels Necklace has been a customer favorite and for good reason! This is the perfect customizable gift that you and your bestie an wear everyday to match!
Skincare? Say less! This is the perfect gift to have a self care night with your besties. Summer Fridays has some of the best products that we are OBSESSED with!  
Capture every moment with a disposable camera! Disposables add a fun twist to the pictures you take! Get these pictures printed to have as memories of you are your BFF's forever!
Start and end your days right with a Five Minute Journal! This is the perfect gift for the friend who is looking to have more self care in the New Year. This is the best journal to start your intentions for the day and reflect at the end of the night. And can we talk about this adorable pink color 😍
Do we even have to explain why candles are the perfect gift?! Set the ambiance and light a candle for those self care nights. Our favorite candle has to be the Volcano candle from Anthropologie and can we talk about ho cute it is?! Have your room smelling good and looking cute with this candle, a win win 😉
Whether you are spending Valentine's Day with a sognificant other, your girl, or just having a relaxing night at home, we hope that you babes treat yourself to some TBJ Jewels. You don't need a Valentine to have the cutest jewelry. It's always a good time to yourself that necklace 😉
How to Create the Perfect Date Night Outfit for Valentines Day